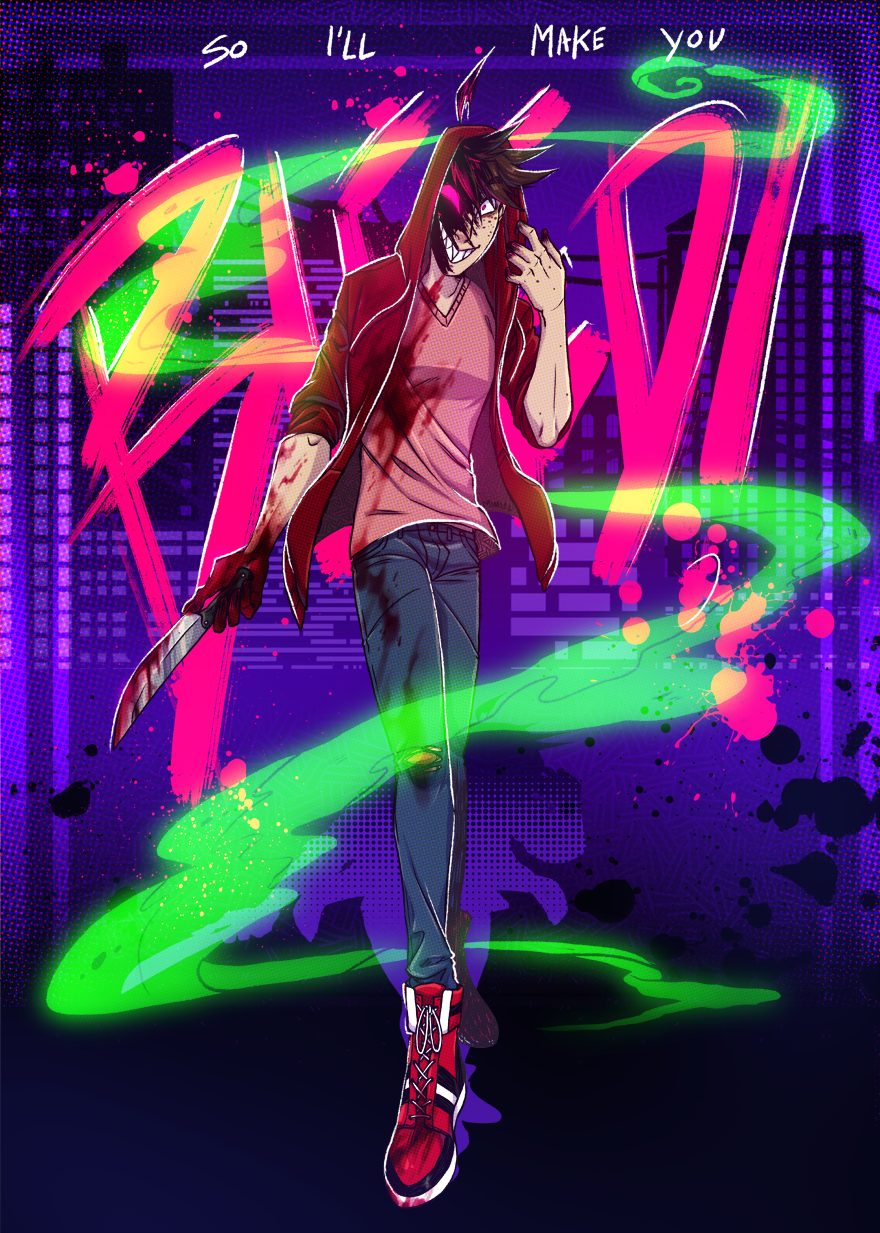 BLEED! + News
Posted 12.15.2022 at 09:54 PM
Now that chapter 5 is done, I don't care to dance around who the hoodie guy is. (I mean it was kinda obvious lol) YAY now I can draw my son psycho more!

Anyways this is inspired by the song "Bleed" by Connor Kauffman. A real banger! I've been burnt out on demon for hire for a while I'm just happy that I'm inspired to work on it again!
ANYWAYS ON TO NEWS!
I'M PUSHING BACK THE PREORDER PERIOD!
You guys asked for it and so the new date to get the books will be:
January 12th, 2023
My store
So get volume 1 when you can! Here's some proof of them! I just got the test prints and they LOOK and FEEL AWESOME!

Comments